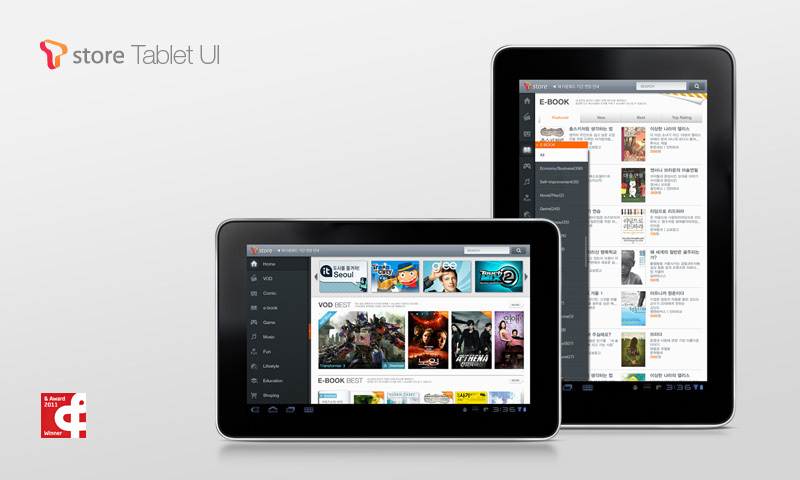 T store is an application market managed by SK Telecom (Korea). T store Tablet UI takes the familiar application market to the next level by introducing an innovative interface design. The standardized look of former application market is broken by applying the movement that associates with leafing through a catalogue, bringing intuitive yet refined environment for the users to enjoy.
T store는 SK텔레콤에서 운영하고 있는 어플리케이션 마켓입니다.
이미 많은 사람들에게 익숙한 어플리케이션 마켓을 좀 더 새롭고 혁신적으로 디자인한 것이 T store Tablet UI입니다.
사용자에게 친숙한 환경을 제공하기 위하여 카탈로그를 넘겨보는 듯한 느낌을 접목시켜 기존 어플리케이션 마켓의 정형화된 모습에서 탈피하였으며 다양한 상품을 직관적이고 세련된 환경에서 이용할 수 있도록 발전시켰습니다.
SK planet / 2011